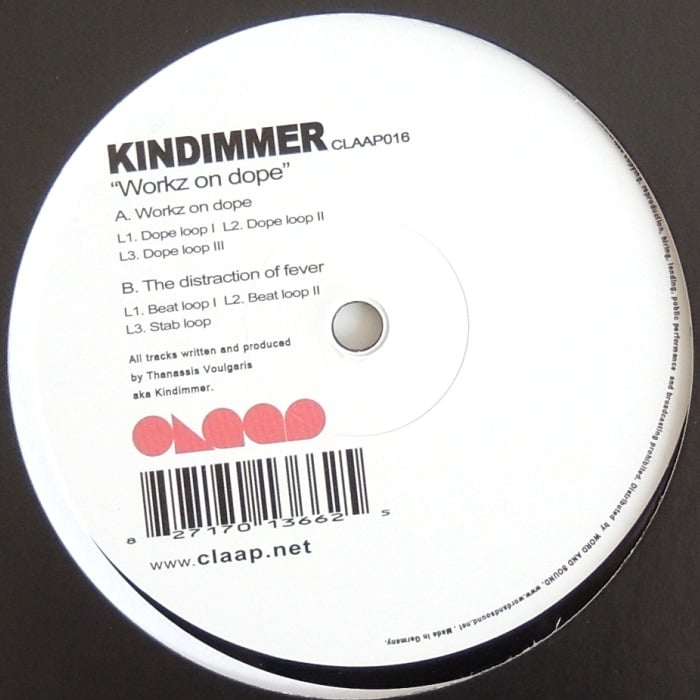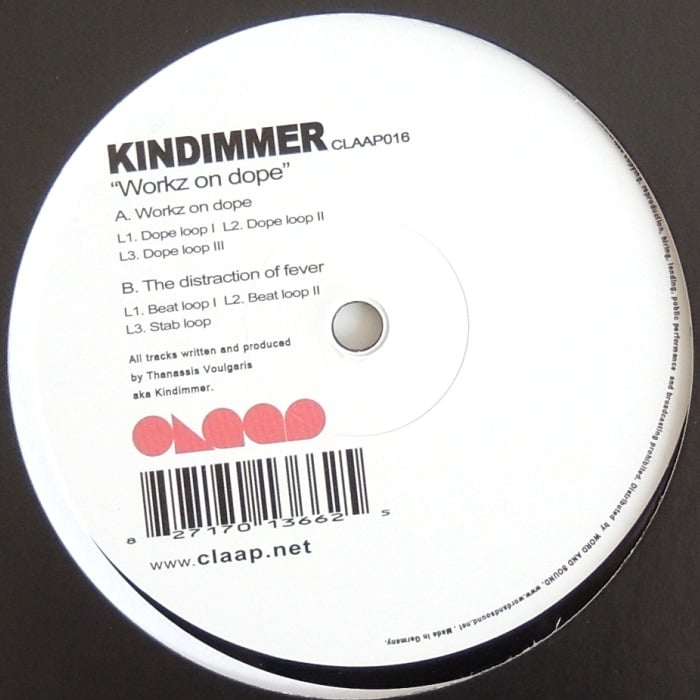 Kindimmer - Wokz On Dope
€6.00
Label: CLAAP
Catalog: CLAAP019
Format: 12" vinyl
Tracklist:
A1. Workz On Dope
A2. Dope Loop 1
A3. Dope Loop 2
A4. Dope Loop 3
B1. The Distraction Of Fever
B2. Drum Loop 1
B3. Drum Loop 2
B4. Stab Loop
Audio samples and release info
>>> SHIPPING COSTS - PLEASE READ THIS <<<
"Shipping alone" cost is valid for orders of up to 1 record.
"Shipping with others" cost is valid for packages of 3 - 5 records.
For packages of 6 or more records please contact us prior to your order to calculate the shipping costs.
>>> Return Policy <<<
No returns accepted.